Choose What You Want to Do
Important Dates
Monday, January 20, 2020
Business Registration Deadline
Monday, January 27, 2020
Student Registration Deadline
Monday, February 3, 2020
Job Shadow Day
Student Registration
Job Shadowing is a 3–4 hours, one-day experience offered to Idaho high school students to enter the workforce, see the behind-the-scenes workings of a business, and be introduced to the world of work.
Be a Host Company
Students spend part of the day in the workplace "shadowing" an employee, and learning what to expect in the "real world". Employers have the opportunity to present industry trends and career options to potential future employees.
Idaho Job Shadow: Meridian Chamber of Commerce
The Meridian Chamber's first Job Shadow Day in 2018 was a great success with over 90 students shadowing jobs at approximately 23 member businesses. Medical-related businesses, hospitality, automotive and manufacturing businesses were just a few of the places where students shadowed professionals for the day to see what a day in the business world is really like! Consider offering your business as a job shadow location for the opportunity to mentor a student for a day!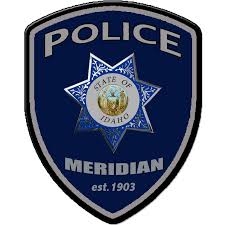 Job Summary: The primary function of a police officer is directed towards service to and interaction with the public and the community of Meridian City.
Please note:
The Idaho Job Shadow opportunity for students is a Meridian Chamber of Commerce program.  Questions regarding employers that participate in the program should be directed to the company or the Meridian Chamber of Commerce.
The Meridian Chamber of Commerce and the companies participating in the Idaho Job Shadow program reserve the right to photograph and publish photographs of the participants in the program.